Angela Wilson
Broker Development Manager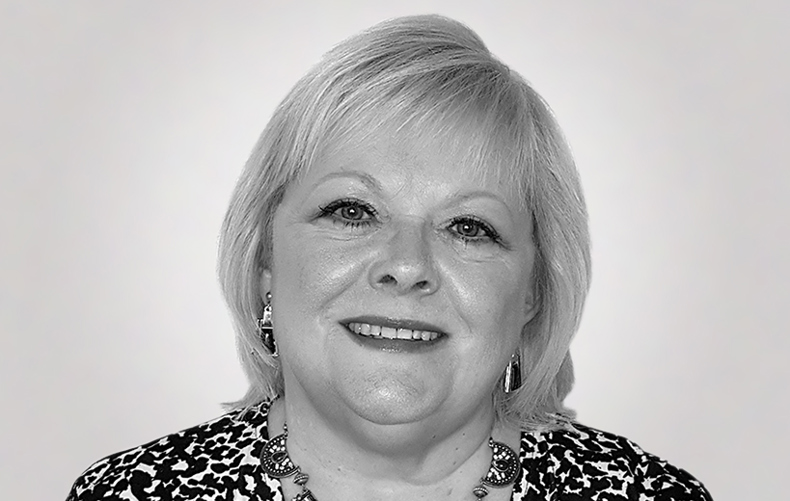 Name:
Angela Wilson
Job Title:
Broker Development Manager
Service time with Prestige Underwriting:
2 years
Education / Career journey:
I left school with 6 O'Levels (yes it was that long ago) and I have had some very varied careers prior to me working in insurance. When I left school I started work as a trainee hairdresser – I lasted about 6 months before I left, mostly due to the manager of the salon not being very nice to her trainees.
I then started as a trainee upholsterer, which I loved and was actually quite good at and the sewing skills remain with me today. I took a slight career break when I had my two children and took a part time role in a hotel as a waitress. Enjoyed it so much I increased my hours to full time and then moved to a role as a receptionist and eventually worked my way up to deputy manager of a hotel in Warwick. I loved the job, but the hours were a killer with two young children, so with a lot of regret I decided to take a role with more normal hours in a doctor's surgery, which eventually led to me managing the Phlebotomy department in the Coventry and Warwickshire hospital – managing over 26 females was an experience, but I can take your blood and analyse it for you – not everyone can say that!
I got head hunted to manage the same department at the Warwick hospital, which turned out to be a bad move and I walked out due to some internal politics impacting my department. No job to go to, my sister in law said I could come and work at Bennetts and Dial Direct insurance where she worked, as a stop gap, until I found a new job.
Here I am some 21 years later still working in Insurance, because I have loved my time in the profession and done many different roles in those 21 years. I started out on the phones at Bennetts arranging quotes and policies, still remember the old rating books and cover note books! Then I moved into the training team around the same time Bennett's was sold to the BGL group and found I was really quite good at this. Designed some very good and different training programmes and had the pleasures of supporting the setup of a call centre in Cape Town, delivering training to all the new managers who would run it.
I was then asked to join the new Insurer Development team and thought I would give it a try, boy I am glad I did, as relationship management has been my most rewarding role and despite the normal challenges every job brings, I absolutely love what I do and would not do anything different. After spending over 14 years with Bennett's / BGL I moved to a role with Hastings as part of the team that development their new Home insurance proposition, being involved in the setup of the insurer panel, the product development, the policy wording and cover and the initial marketing strategy – it was a very exciting time. Enjoyed the challenge but after a couple of years I was missing the relationship management side of my role, which was quite limited at Hastings, so took a role with Staysure who specialise in travel insurance for the over 50's to develop their home insurance proposition.
While there I was contacted by an old colleague from my BGL days, who convinced me to take an 18 month contract with Simply Business a commercial SME broker based in London, as a relationship manager. They are very tech based and the fact I would be doing commercial was a real attraction, I did not regret my decision. I learned a lot working with them and enjoyed my time there.
How did you become part of the Prestige Underwriting team?
Once my contract came to an end I caught up with Alison Williams and Tim Baxter, who I have known for some years having worked with them both during my time with my previous companies, and over lunch they mentioned that they had a role open for a Development Manager and wondered if I would be interested. Having dealt with Prestige I knew what a great company it was and I also had the greatest of respect for both Alison and Tim, so I obviously jumped at the chance and I am so glad I did.
What does a typical day hold for you?
My days are very varied, I never know what is going to land in my inbox or come over the phone, which is why I adore what I do – it never fails to keep me busy.
My main roles is to manage a portfolio of strategic accounts while supporting our other brokers as and when they need it. This can cover a multitude of things such as meetings to do account reviews, underwriting and pricing reviews, where we work together to develop the account and grow it. Dealing with any issues that may arise or queries and being a conduit where brokers can send in anything they need help with or would like to discuss with us – like I say no day is the same.
My role also includes me identifying new opportunities in the market and working on developing these, a part I really enjoy.
I will also support our marketing team with any broker communications, social media updates and updates on our website news pages.
What do you enjoy most about the job?
The variety my job brings and the fact I can get involved in many different things. I am a real people person, so with my role mostly focused on dealing with and communicating to people daily, is one of the main reasons why I love it so much and would not change it.
What do you attribute to your career success to date?
Not being afraid to try something new, no matter how different or scary it might look. My career has taken me in many directions, but I have never been afraid to try something different – I welcome change.
I have also been very lucky to work with some great people in my time whom I have learned a lot from.
Who is your role model in business?
No one specifically, but any female in a top role who manages to maintain her femininity while holding her own with her male colleagues, really impresses me
What is your greatest passion outside of work and family?
Family and friends – I have sadly lost quite a few over the years, so I really appreciate them and like to spend as much time with them as possible, preferably on holiday if possible.
Describe yourself in 3 words.
Short, blonde, chatty.