People
Meet Daniel Spencer, Senior Underwriter
28.02.22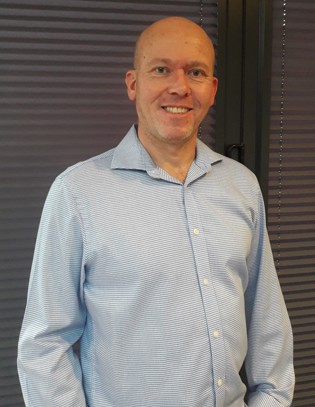 Full Name: Danny Spencer
Job Title: Senior Underwriter
Where can you be found?
I have been working from home since March 2020, however usually I would be at the Basildon office in Essex.
What team do you hang out with (Department)?
The Non-Standard Motor Team and Octane London Market team when in the office.
When did you join the Prestige Underwriting Team?  
May 2017, prior to that worked for Corinthian/HSBC Insurance 1999 and KGM Motor Insurance 2009. So, I can say I have a lot of insurance experience behind me.
What are you likely to be doing on a daily basis?
I mainly review Incoming Business written this involves ensuring profiles, rates, systems both internal and external are correct. I will also deal with quotes and enquiries from brokers. Plus attending meetings / calls with our brokers to help build and develop their accounts. And of course, many internal meetings with other areas of the Business to ensure we are all communicating openly and effectively.
What do you find most challenging about your role and what do you enjoy most?
Being organised and prioritising tasks is a necessity for my role and can be a challenge due to work volume. We Underwrite a varied book of business and see a wide variety of quotes on a daily basis and on more complex risks investigating the profile to ensure we have all the required information which enables us to quote on correct basis.   
If you weren't working in the dream sector of insurance, what would you love to be?
Something to do with Sport.  Being a Spurs fan will leave football alone. A World class Golfer ideally but Caddie to one would be fine!
Do you have a role model in life / business? If so, who and why?
Christian Eriksen after collapsing and suffering a cardia arrest only 8 months ago to have the drive and passion to now be back playing elite level football would be a good role model.
When you aren't working what are you getting up to?
With Two teenage daughters when not acting as Taxi service, I still play Sunday league football and enjoy a game of golf, with the usual social activity that follows both. (A pint in the pub.)
How would your colleagues describe you in 3 words.
Helpful, Positive, Friendly
What's the dream for the year ahead?
Growth on the Non-Standard motor products while also reporting profitable performance. Also hopefully seeing more of my colleagues and brokers in person rather than through a screen.