General
Prestige Underwriting appoints new Non-Executive Director to Board
31.07.23
David Skinn has been appointed as a Non-Executive Director to the Board at Prestige Underwriting Services.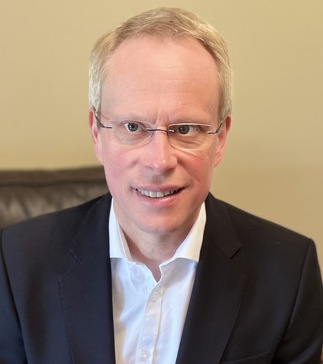 With 35 years of experience within the General Insurance Sector, David's depth of insurance knowledge and leadership experience will make a significant contribution to Prestige Underwriting as the MGA specialising in non-standard and niche risks sets out to achieve ambitious strategic growth targets.
David's career in the UK general insurance market began as a claims handler with General Accident in 1987 and through a distinguished career at Aviva he gained significant expertise and insight across many areas of the general insurance market.  He held a number of senior roles within that business and the broader financial services market, most recently as Distribution Director for Aviva's Partnerships and Broker business up to December 2022.  With a career spanning over more than 3 decades in financial services, David has acquired a wealth of leadership and corporate experience with a particular focus on the UK personal lines market, B2B distribution and new business acquisition. 
Commenting on his new position on the Board at Prestige Underwriting, David said, "Prestige Underwriting is a fantastic business with significant potential.  I am delighted to be joining them and look forward to working with the team as they continue their journey to become the number one partner of choice in the non-standard market.'
Alison Williams, Managing Director at Prestige Underwriting, welcomed David into his new role and said: "David's deep-rooted expertise in the UK B2B market and pragmatic approach to business development and growth will be a fantastic support to our Senior Management team as we work collaboratively to achieve our ambitious growth and market expansion targets for non-standard Home and Motor products across the Ireland and GB markets.  David's strong commercial skills and previous experience operating at Board level within the insurance industry and broader financial services will be of significant value to our business as he works to support and empower our senior team to translate strategies into additional business opportunities for growth."
With 26 years trading in the non-standard market, Prestige Underwriting has experienced exponential growth over the years, growing its network of Brokers and product specialisms.  Prestige Underwriting employs over 130 people working across the UK and Ireland in partnership with leading insurers, delivered for a network of 500+ brokers and strategic partners.