People
Prestige Underwriting awarded for gender diversity commitment
21.07.21
Prestige Underwriting has been recognised by official body Diversity Mark for its commitment to championing gender diversity.
As part of Prestige Insurance Holdings - a Group of Insurance Businesses delivering specialist products and services in Underwriting, Broking and Insurtech– the Prestige Underwriting team has been awarded the Bronze Diversity Mark Accreditation by Diversity Mark NI for its ongoing work across its group of businesses.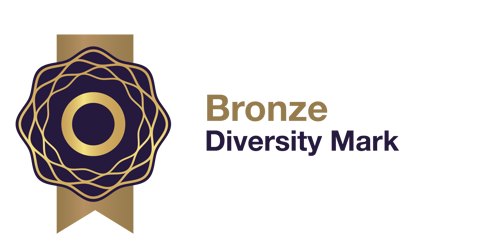 The Diversity Mark is awarded to companies following an independent assessment process which ensures they have reached the required standard of commitment to advancing diversity and inclusion. It is a 'Mark of Progress' that publicly declares that a company is committed to building a more diverse and inclusive workplace to benefit all employees.
Prestige Underwriting's Managing Director, Alison Williams, shared her delight and pride in her team for the role they played in helping Prestige Insurance Holdings receive the Bronze Diversity Mark. "At Prestige Underwriting we have always been fully committed to achieving gender diversity and inclusion in our workplace and we are delighted to be part of the Group's efforts to achieve this recognition. As MD, I am proud to lead an organisation which has many talented females in senior positions, playing a key role in the growth of our company. Developing and maintaining a diverse workforce is championed throughout the company and across all regions and divisions, we value the contribution of all of our colleagues. Partnership is at the heart of everything we do. We put our people at the heart of our business and give them everything they need to deliver success. We are proud of our team and they are proud to be part of a business that champions diversity and inclusion for all staff and throughout its partner community."
The Diversity Mark accreditation process and application framework enables organisations to identify and take action on any institutional barriers facing minorities and underrepresented groups that can impact on their career progression.
The Diversity Mark Assessment Panel provide expert annual independent feedback to assist organisations in building workplace environments in which all individuals feel valued, are treated fairly and respectfully and have equal access to opportunities.
Achieving the Bronze Accreditation reaffirms Prestige Insurance Holding's commitment to diversity and inclusion and together, the Group of businesses are focused on achieving more in the future, including the development of a Group-wide Equality, Diversity and Inclusion Strategy and Policy.
Christine White, Head of Business at Diversity Mark added: "We are delighted to recognise Prestige Insurance Holdings Limited by awarding them the Bronze Diversity Mark Accreditation. Our independent assessment panel welcomed their well-constructed and carefully thought through submission showing an interconnectedness between each of their targets representing a high level of ambition to enhance gender diversity across the group. We congratulate everyone at Prestige on this achievement and we look forward to working with them as they develop their diversity initiatives over the coming years."
Assessors also acknowledged the continued passion, dedication and persistent striving by the organisations who have been awarded the Diversity Mark this year.