Products & Partnerships
Residential properties are a hotspot for film sets
28.04.21
For most of us our homes are our pride and joy - we put great effort into making them feel cosy, warm and welcoming, pondering the most suitable colour schemes, room layouts and interiors and then face the constant uphill battle of keeping them clean and tidy.
After a spring clean we often stand back, admire the floors sparkling, with everything in its place and take in the fresh aromas and express a deep sense of gratitude to call it home! At the same time do you ever think, my house should be in a magazine? Or even better, my house would make the perfect film location!
Residential properties "rented" out to form parts of film sets has been popular in America for years and most notably, this is proving to be extremely popular across different towns and villages in the UK. With this revenue making stream in mind, many homeowners will buy a property with the intention of renting it out for photo shoots or the filming of TV shows, series or movies.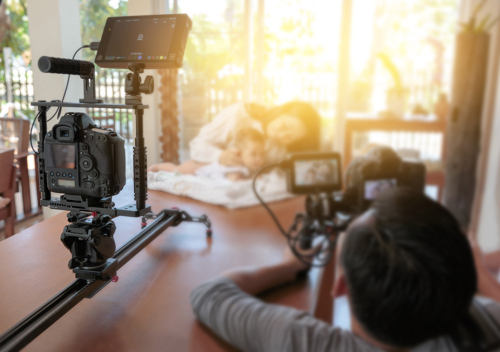 They seek out the abstract features and unique locations and transform them into something so remarkably interesting that producers and directors crave the location to be part of their next production. There are several professional agencies that seek out suitable properties with unique features and many hold up to 4,000 locations on their books.
Thanks to set design and creative crew, what was originally a private residential property can become the set. Think of some of the films or series you have recently watched, and it is likely these are actually private homes and not necessarily studios or custom built structures.
We automatically think of the fabulous setting of Downton Abbey, Sex and the City, and the current reality show The Bachelor and Bachelorette. The mansion in this series is a residential property and twice a year the family must pack up and move out for filming to commence. Crazy huh! Our home products gives brokers capacity to cover similar risks and previously have provided cover for homeowners renting out their properties for this service.
If you as a broker who often comes across clients who use their properties in this way or similar, we can assist you both. Get in touch with our GB Underwriting team for a quote and to learn more on 0800 0113 777 by emailing gb-home@prestigeunderwriting.co.uk