Products & Partnerships
What are the benefits of Electric Vehicle…
10.03.21
For motorists, the selection process of purchasing a vehicle is no longer limited to key factors such as make, model, value, or dare we say the costs to insure, but now include the choice of sticking with the traditional petrol and diesel vehicles or indeed, to go electric!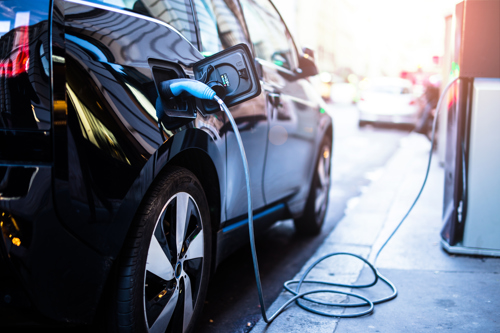 With the purchase costs dropping, electric vehicles are becoming more mainstream and the benefits range from the environmental impact to the savings you can make on fuel, tax, and maintenance costs.
Gillian Cunningham, Sales Director Ireland has taken some time to share with us some of the benefits of going electric and what these can mean…..
Environment benefits
It is well documented that fully electric cars are greener, cleaner, and better for the environment than petrol or diesel cars. A Plug-in hybrid pairs a small battery and electric motor, with a typical range of around 30 miles, with a fuel-efficient petrol or diesel engine. Plug-in hybrids driven in electric mode emit zero tailpipe emissions and the electric range is well within the average daily distance driven of 30 miles.
Long term value
As is the case for traditional petrol and diesel vehicles, the cost of buying an electric car varies depending on make, model, features and type. Electric vehicles can offer excellent value over the long term and can be a great investment for drivers looking for a cheaper, more efficient way to get around.
Cheaper to maintain
In comparison to petrol or diesel cars, the running costs can be significantly cheaper over the full lifetime of the vehicle. Such efficiencies include fuel savings and running costs, tax incentives and government grants and reduced maintenance and service requirements due to less wear and tear or susceptibility to damage.
Fast home charging
Via a compact home charging unit, charging your electric vehicle can be done conveniently, efficiently, simply and fast. Many governments also offer grants to cover this at home installation which of course offers an additional perk! Most electric vehicles can charge to full capacity in around 5- 10 hours so your car will be ready to go when you are, and it is worth noting that new technologies are being developed which promise to cut the charging times significantly.
Growing availability of charging points
The electric car-charging infrastructure in towns and cities across the UK and Ireland is improving, making electric cars more viable and practical for more people.
Less Noise
When making the switch, drivers notice the remarkably difference in the level of noise from the vehicle – many often commenting it is a more relaxing driving experience.
Availability and choice
As more manufacturers get on board with the technology, the selection of new electric cars on offer is growing fast, offering models with longer ranges, faster charging times and lower prices. The range varies from the smaller options such as the Peugeot e-2008 and Renault Zoe, Kia's e-Niro and Soul electric vehicle to the likes of Tesla, Porsche and Polestar.

So, the question is, will you make the switch?! Check out our products here!