General
Top tips for motorists should they breakdown
18.11.20
Breaking down can be very distressing for many, aside from the obvious where your journey has been disrupted, you may be delayed, or you are still a long distance from your destination. Other factors can make this a stressful experience, such as fear of not knowing what to do or who to call. Never mind the costs to your vehicle which will come later.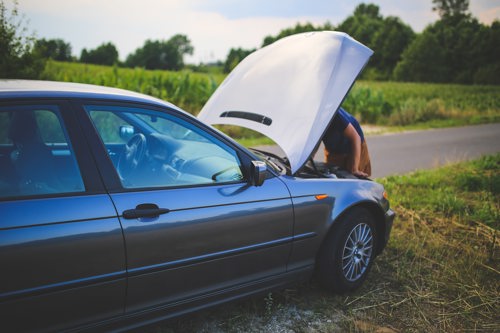 Unfortunately, these things can happen us from time to time and we cannot prevent them from happening, but we can prepare ourselves to act in an appropriate and sensible manner should they happen.
Here is a straightforward guide to help your motor clients and even yourselves should you ever experience a breakdown.
Things you should do if you breakdown:
• Make sure you are in a safe place – as best possible, get your vehicle off the road onto hard shoulders, soft verge or away from any bends / blind spots in the road. If you are on a motorway you should attempt to pull in close to the emergency telephone that are at one mile intervals along the hard shoulder.
• Put on your hazard lights – this will notify oncoming traffic there is a disruption ahead. If it is dark or foggy also use your sidelights
• Be mindful and stay clear of other traffic – it is usually recommended to get out of your vehicle. If it is on a motorway move up the bank behind the car barriers. The same applies for other passengers however leave animals in the car while you wait for help to arrive
• If you have a reflective jacket or clothing put this on, especially if it is dark
• When in a safe place call for assistance, this may be a family member, local garage, or your breakdown provider. On a motorway you should use the emergency telephone first as this will connect directly to the police and provide your location.
• Remain calm and try not to panic

To learn more about Prestige Underwriting's breakdown options available on NI and ROI motor please contact our specialised team on;
ROI Team on email motorsupport@prestigeunderwriting.com or calling 049 4371830 
NI Team on email motorsupport@prestigeunderwriting.co.uk or calling 028 9035 5524 
To ensure you are prepared for driving in winter period, read our latest advice today.