General
Spring the perfect time to show off your garden...we have cover!
29.03.21
Typically, Spring-time brings longer brighter days, milder weather and the perfect timing to get out into the garden. Whether you are naturally green fingered or not, the temptation is fierce to get outside and clean out the garden beds, prepare to reseed, cut back, prune and inject some colour back into the landscape.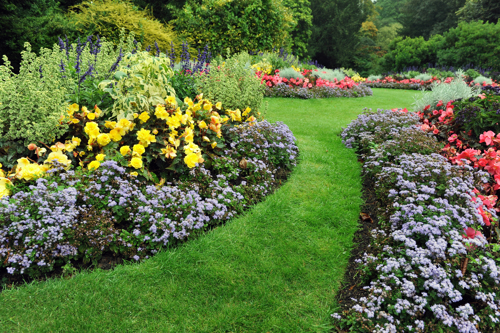 Usually at this time of year thousands and thousands of people across the country are gearing up to attend the annual calendar of flower shows and festivals such as the RHS Chelsea Garden Show, Hampton Court Palace Garden Festival, BBC Gardeners World Live or the Allianz Garden Show Ireland. With restrictions nationwide, it is yet to be confirmed if the series of events will go ahead as per the rescheduled dates.
This same uncertainty lies ahead for those keen gardeners who annually turn their cutting-edge garden designs and fabulous floral displays into a fundraising opportunity for charities close to their heart. We have many clients who regularly would have opened up their homes and private gardens to host charity tea-parties and walk rounds whereby invited guests could enjoy the splendour of the garden showcase and help support charity fundraising efforts.
Our team at Prestige Underwriting are well skilled in providing brokers with the suitable cover their clients' need so they are suitably covered to host such events at their private residences, not to mention a host of other specialist and bespoke risks. Should you have a client with a niche offering do not hesitate to contact our team who will advise you on the best option to take.