General
Vehicle checks motorists should carry out as restrictions ease
25.03.21
Why should motorists be carrying out vehicle checks?
We all agree it feels like we have been in a period of extended lockdown for forever, as one month drags into the next. While we have adhered to government guidelines and the "stay at home" message, we may not have given much thought to the fact our vehicles have been parked up, with minimal miles driven, for a full year now.
Although we may not realise it, this can be damaging to vehicles. Things like flat batteries, low tyre pressures and threads, fuel going stale, brakes and wipers drying up when not used for such long periods are all be possible issues drivers could experience when they do get behind the wheel in coming weeks.
As we await in anxious anticipation for the easing of restrictions in coming weeks and months, now is the time to carry out a series of maintenance vehicle checks before taking to the roads.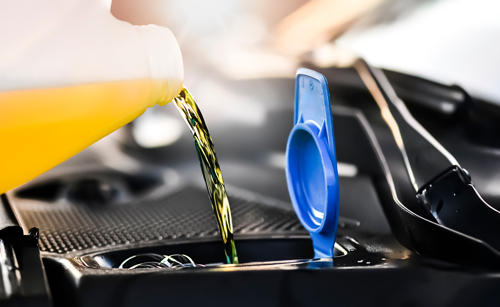 Top checks to carry out on your motor
1. Check your tyres for pressures and threads. If you think they need replacing, make sure to arrange new tyres asap. Also, if pressure looks even a little low make sure to get pressure topped up at your nearest garage.
2. Check oil and fluid levels before beginning any journey.
3. Check lights are fully working and over lockdown nothing has blown. Be sure to replace any bulbs immediately.
4. Carry out a test of your brakes to make sure they are not jamming or failing.
5. Check seatbelts to make sure they are working correctly. Remember to check all seatbelts and not just the front seats.
6. Consider a car service. It might also be advisable to have a service booked as things may need replacing due to long periods of no driving.
We will all be delighted to visit family and friends, tourist destinations and popular landmarks in coming months, however we urge you to take care on the roads as traffic and congestion builds.
Preparation is key, so use the time now to complete the above checks to ensure your journey out of lockdown is as hassle free as possible!